HIPAA

Privacy & Security Risk Analysis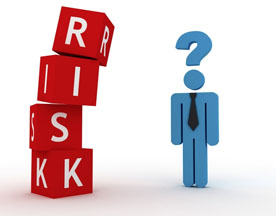 xTerraLink's recent research suggests that an increased focus on compliance has not resulted in increased security, and patient data continues to be at risk. Our Team partners with you to provide a HIPAA Privacy & Security Risk Analysis for your organization. The analysis is a means to uncover and address risks that are more readily available than ever before. We also offer an assessment specific to business associates and their subcontractors. Our approach is based on the HIPAA Privacy and Security requirements and measures against the recommended security controls augmented with xTerraLink's unique capabilities and end-to-end approach to information security. The analysis includes, but is not limited to:
Questions to gauge compliance with the Privacy and Security rules
Questions to gauge the organization's risks relevant to

HIPAA

compliance
Business Associates agreements assessment
A final report with risks prioritized and recommended mitigation based on criticality and compliance needs
Self-attestation documentation to assist in attesting that the organization has conducted required

HIPAA

assessments, and for covered entities, eligibility of the CMS Meaningful Use incentives
The assessment may be taken repeatedly during a twelve-month period so you can measure your progress or confirm that compliance controls are maintained through change, such as a new facility acquisition.