Enterprise Applications
Mobility Strategy for Enterprise Application Development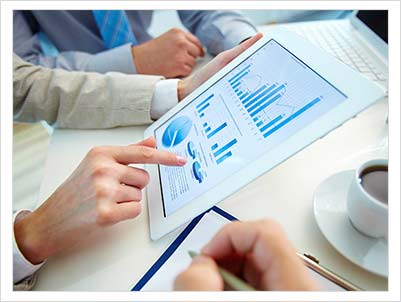 Mobile is everywhere!
According to the United Nations, six of the seven billion people worldwide now have mobile phones. Workers and customers alike are untethered, which is enabling new business models and transforming industries. Look at Uber, Snapchat, or even Facebook, where 400 million of their users log in only with their mobile devices. In other words, for many people, mobility is now the primary way they interact and get things done.
Enterprise Mobility Solutions
Whether it is delivering enterprise mobility solutions to better connect and interact with your customers or internally to extend your business applications to your mobile workforce, xTerraLink has enterprise application development expertise to help you get there.
We translate business requirements and startup ideas into highly usable and engaging mobile apps. Our comprehensive enterprise software solutions capabilities in mobile technology help us deliver high-performance enterprise mobility solutions that can accelerate innovation, enhance productivity, and drive critical business outcomes to enterprises of all sizes and across all verticals.
Cloud Strategy
Cloud computing facilitates mobile development.
In the digital world, business departments want to innovate at their own pace while the technical teams want tools that help them integrate and deploy quickly. This is where cloud computing comes in. It aims to further broaden the horizons of data processing and sharing. It is highly automated and releases pressure over IT Personnel thus giving them opportunity to further explore areas for innovation and improvement.
We have expertise in building cloud based infrastructure that spans across technologies including C#, ASP.NET, Share point server implementation, SQL Server, Ruby on Rails, PHP, MySQL. We have experience working with large data sets and creating analytical solution for clients. Applications that we deployed to cloud using different technologies are scalable, reliable and secured.
BI Strategy
Business intelligence enables organizations to convert data into information and subsequently into insights and actions. Business Intelligence solutions are designed to uncover rich insights in ways that makes sense to the people and encourage collaboration, empowering people to achieve best business results. Our approach is pragmatic. We start by assessing your BI needs, implementing a BI strategy and roadmap (if you have not one already). We work closely with you to ensure robust governance models are in place and these are actively functioning. We work with you to select and implement a big data solution that extends the power of BI through your everyday work tools.